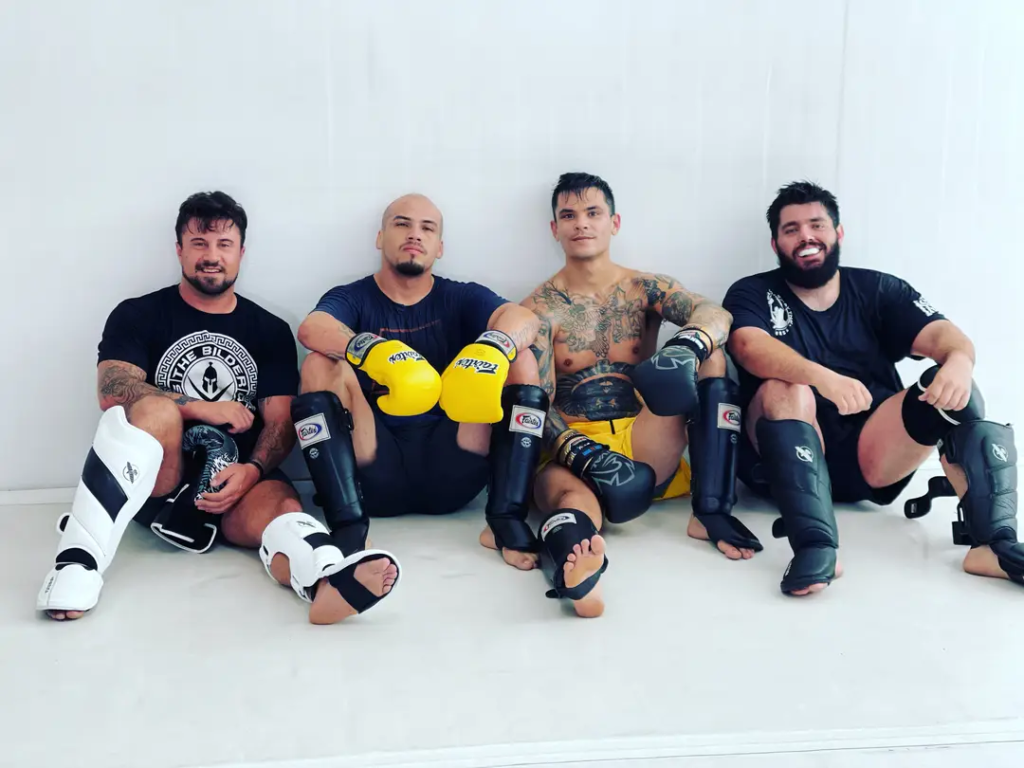 Mercado Muay Thai & Fitness
Enhance your fighting

spirit
Frankie Mercado, Head Coach & Owner of MMT Fitness, with over 23 years Experience in Muay Thai, Boxing and Kickboxing. He intends to Bring his Ring experience plus business acumen o  ensure everyone who
 joins MMT for a class will have the best experience and learn as they reach their fitness goals.
Frankie has trained with World Champions such as Jason Bress, Noi Mongkolsilapa, Genaro Hernandez, Maurice Smith, Petchtanong Petchfergus, Superbon Singer Mawynn, Allan Goes, Mark Munoz and many more... This is to show you the caliber of training you can expect to get when jointing the MMT Family.
My name is samuel jacob .. "Miyoda"coach here at MMT fitness… My name is samuel jacob .. "Miyoda"coach here at MMT fitness… best fight gym in SoCal … I've been studying and training martial arts for 28 years
both Brazilian jiujitsu and Muay Thai … coaching for decades ..I have coached many clientele .. some who later on competed both in combat sports to opening their own gyms and have trained pro fighters such as Antonio "minatoro",Nogiera. , Rob "the saint " Emerson , Master Allan Goes and Jason "mayhem" miller just to name a few.. i aim to train anyone who wants to learn while keeping in shape .. MMT fitness offers the best . W'ere kind of a big deal ..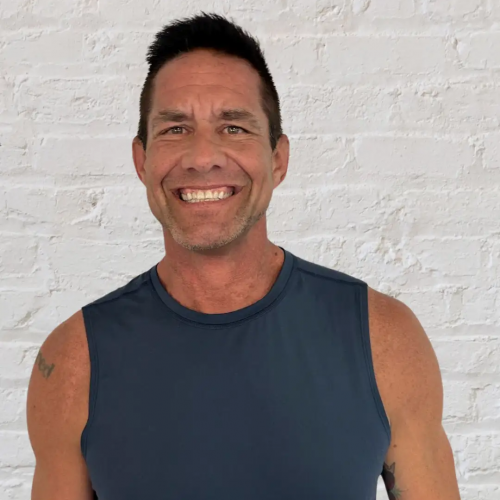 My name is Jeff Poeppel and I have proudly been a coach at MMT Fitness for 3 years after being a student for many more. I have been an athlete my entire life and started my martial arts journey with Brazilian jiu-jitsu.
Not long after I started kickboxing and Muay Thai kickboxing to round out my training. I started Muay Thai and kickboxing under Frankie Mercado in 2007 and have been with him ever since. He hasn't just been a coach to me, but also a mentor and most importantly, a friend/brother. I studied Brazilian jiu-jitsu under Ivan Kravitz, Jim Casas, and Master Allan Goes. I received my purple belt under Jim Casas.
I teach cardio kickboxing and boxing classes here at MMT and will make sure you have an amazing workout, learn proper techniques, and most importantly, have fun! I also offer private personal training sessions and specialize in kickboxing training.
I am grateful for everything that MMT Fitness has provided me with. At MMT Fitness you will not only join the best gym around, but you will join a family as well! Come in for a free class or a free half-hour session with me, or both.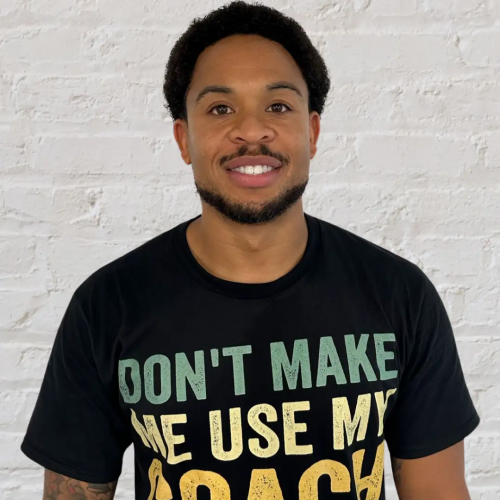 I provide fun, challenging, and coachable moments that help elevate you to your best mental/physical health. Whether its strength training, small groups, corporate events, conditioning, nutrition, or goal setting
 I've grown to understand that life is not a one size fits all. Why would your fitness be any different?
I've been personal training 5+ years
I studied under boxings Olympic Brozne medalist Tony Jeffries. I work with a range of clients male and female ages 6-88.
I possess the following certifications:
Certified Personal Trainer
Certified Boxing Coach
Certified Nutritionist
1st Aid/CPR
TRX Certified
BOSU Certified